Deciding which type of sleeping arrangements to use for your baby can be tough. As a soon-to-be parent, you want to ensure that the child has their own safe and secure space in which they can rest and fall asleep without disturbing the outside world.
With so many options – from cribs to pack 'n' plays – it's hard to know the best toddler bed for your family! In this blog post, we'll explore the pros and cons of both options as well as answer the question – Pack and Play vs. crib: Which is better? This will help you decide the right option for your little one.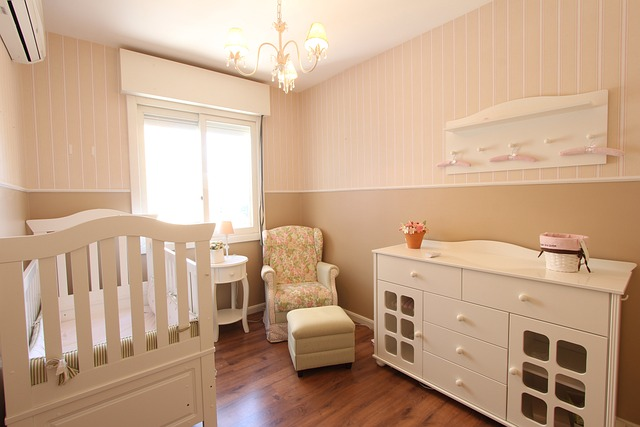 What Is A Pack N Play
A pack-n-play is a great way to ensure your little one has a safe and comfortable space to nap or play wherever you are. It is a portable crib that unfolds in seconds, making it convenient to use when traveling or visiting family and friends.
Furthermore, most models can also be used as a playard, allowing your child to stay entertained while supervised in their mini-room. Nevertheless, a pack-n-play mattress is an essential baby item because it provides a safe spot for baby sleep and fun on the go!
Choosing between a Pack 'n Play and a crib often come down to personal preference, your living space, and lifestyle needs. Cribs, which are typically larger and more stable, offers a long-term solution for your baby's sleep needs. They're suitable for nurseries and often match the home decor. Pack 'n Plays, on the other hand, are portable and multi-functional, making them ideal for families on the go or with limited space.
They typically include different features, such as a changing station and a removable bassinet, offering a compact all-in-one solution for newborns. The bassinet feature is particularly useful as it raises the sleeping area, making it easier for parents to reach their newborns during the night. Ultimately, whether a Pack 'n Play or a crib is better depends on your individual needs and circumstances.
They Are Less Costly Than Cribs
Pack N Plays are an excellent way to save money when outfitting a nursery. Not only do they cost significantly less than buying a traditional crib, but they are also far more versatile. With features such as easy portability, adjustable heights, and conversion from bassinet to day bed and more, Pack N Plays provide plenty of options for keeping baby safe and comfortable.
Ultimately, choosing a pack-n-play over buying a crib is not only economical but also practical too. You can get the most bang without compromising quality or safety.
It Opens Up As Your Kid's Playing Area
The Pack N Play is a versatile, multi-functional play space that your child can enjoy as they grow. It opens up to become a large play area with comfy padding and a safe enclosure, making it ideal for trips to the beach or park. The sides are easily adjustable and customizable to create the perfect environment for your kid's playing needs.
Also Read: How To Prepare Bassinet For Baby
They Are Smaller Than Cribs
One of the cons to using a pack-n-play instead of a traditional crib is that they are smaller. This may present issues when your baby's crib is bigger and no longer fits comfortably in their pack-n-play. In addition, things like toys or other accessories may be too large to store within the confines of the smaller sleeping space.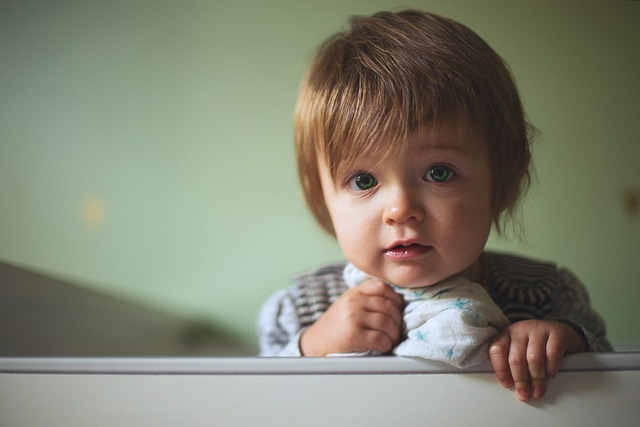 The Build Qualities Aren't Strong Like Cribs
Another con of pack-n-play is that the build quality isn't quite strong as a mini crib. Although they are convenient, folding up and fitting into most cars easily, they don't stand up to daily use like a full-size crib. Since they also have less space than a crib, they can be uncomfortable for larger babies and toddlers — great for occasional use but not always suitable for regular everyday naps.
What Is A Crib
Cribs are permanently installed structures with four sides, a crib mattress, and a railing or mesh to ensure your child enjoys a safe sleep. Cribs can also be used to change diapers or as a play area, depending on the size of the crib and your particular needs.
Also Read: Can You Paint Baby Bassinet
They Are Bigger Than Pack' N Plays
Baby cribs offer babies a larger, more comfortable sleeping space than Pack' N Plays. They also provide more safety due to rails that extend high up the sides, keeping your little one from rolling or climbing out of the baby sleeping area. Cribs are bigger and longer lasting, making them an ideal long-term sleeping solution for your baby.
They Are Built To Last
Cribs are an investment that can last for decades if properly taken care of. Not only do they provide a safe slumber space for children. There are also many mini cribs, which are convertible cribs that can be converted into toddler beds as the baby outgrows.
Standard crib designs are diverse and come in many different shapes and sizes to fit any crib mattresses. Classic, modern, and minimalist looks fit into all types of nurseries. Many parents use the same standard cribs throughout the years as their child grows, while others might choose to switch out the piece.
Also Read: What Is The Best Bassinet For Baby Twins? (To Make Your Life Easier)
They Are Permanent Structures
One of the cons of Cribs is that they are permanent structures, often made out of wood or metal frames. Their bulky nature makes it hard to move or relocate after they're set up, so it's necessary to consider their placement keenly before assembly.
Even though the pieces that make up a crib are straightforward enough to put together, most parts will not be reused when disassembling the product. However, the crib may need to stay in one place forever unless it is taken apart and disposed of properly.
They Can Be More Expensive Than Pack' N Plays
Even though a crib may be more aesthetically pleasing than a Pack' n Play and easier to match with nursery decor, another con of going with a travel crib is that it can be much more expensive. While a basic Pack' n Play doesn't have to cost an arm and a leg, premium models run high. And then there are also high-end cribs–sleep sanctuaries you'd almost wish you could fit in them yourself–that come at an even heftier price tag.
Also Read: 6 Best Bassinets For A Baby Who Doesn't Sleep Well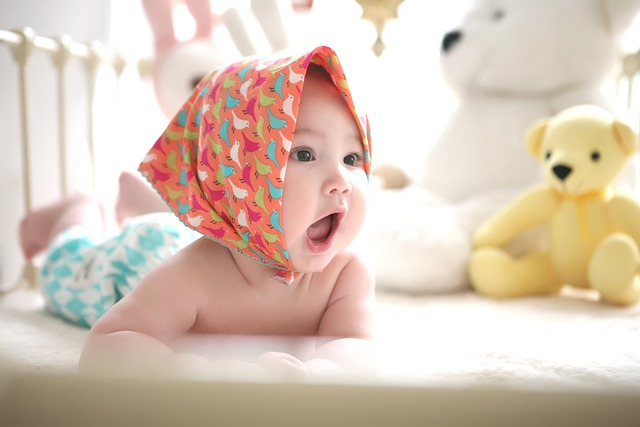 Pack N Play VS Co-Sleeper
When deciding between a Pack 'n Play and a co-sleeper, factors such as space, convenience, and the level of closeness you desire with your baby during the night come into play. Pack 'n Plays, being multifunctional and portable, can serve as a playpen, nap space, or even as a primary sleep area in a pinch.
They provide a secure and isolated space for your baby, which can be ideal for traveling or living in smaller spaces. Co-sleepers, on the other hand, are designed to facilitate safer bed-sharing and provide easy access to your baby for night feedings or comfort.
They are typically attached to the side of the parent's bed, allowing for an intimate bonding experience while maintaining separate sleep surfaces to ensure the baby's safety. Choosing between a Pack 'n Play and a co-sleeper will largely depend on your family's sleeping arrangements, lifestyle, and personal comfort levels.
Conclusion
In the end, it all comes down to your preference. A pack-and-play would be ideal if you want your child to transition into a regular bed later on. On the other hand, if you feel your child will do better with a crib from the start, then go for that option instead.
Both choices have pros and cons, so make sure to weigh them out before making your decision. Ultimately, both a crib and pack-n-play can do better based on what you think is best for your child.